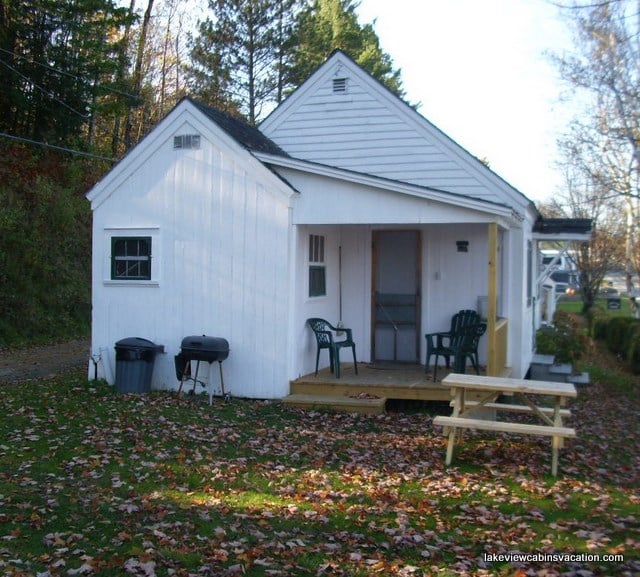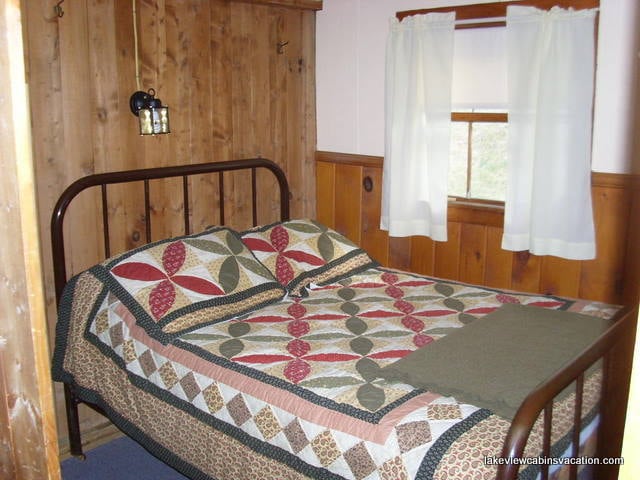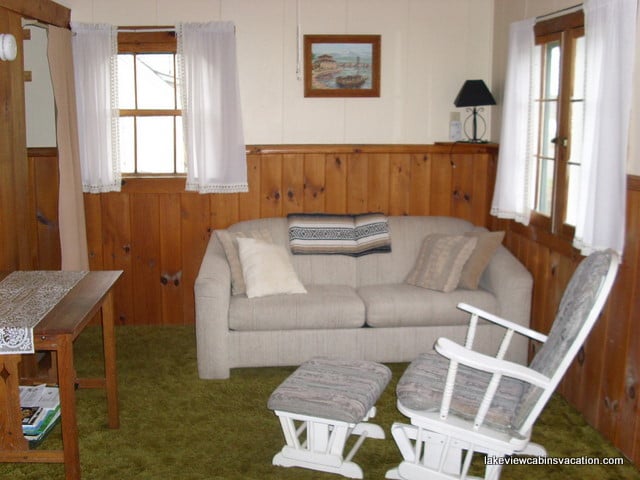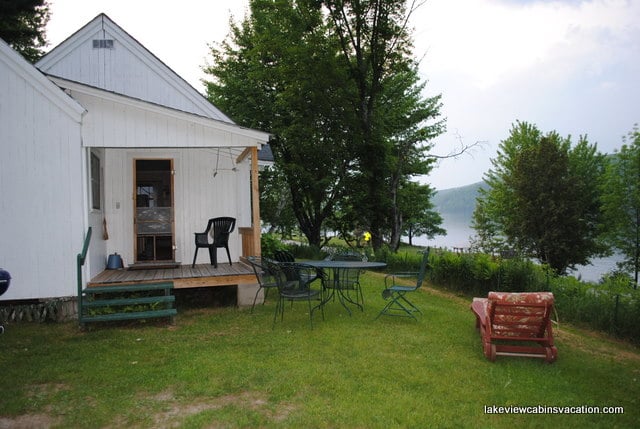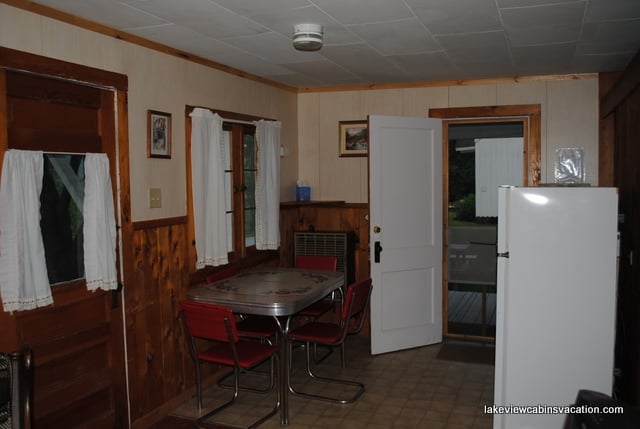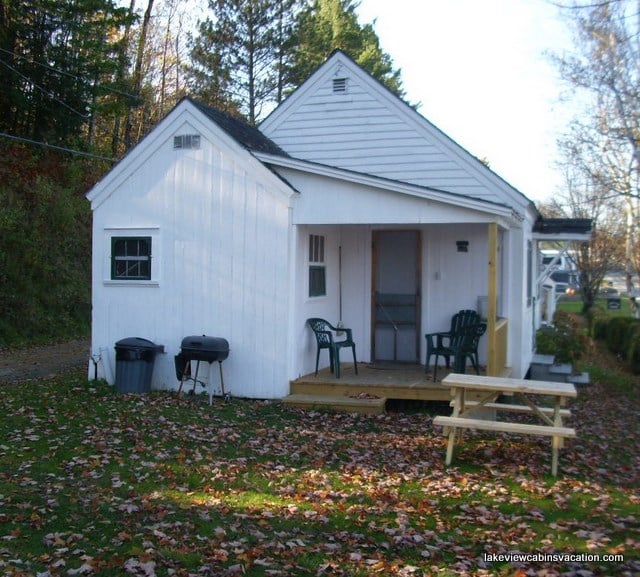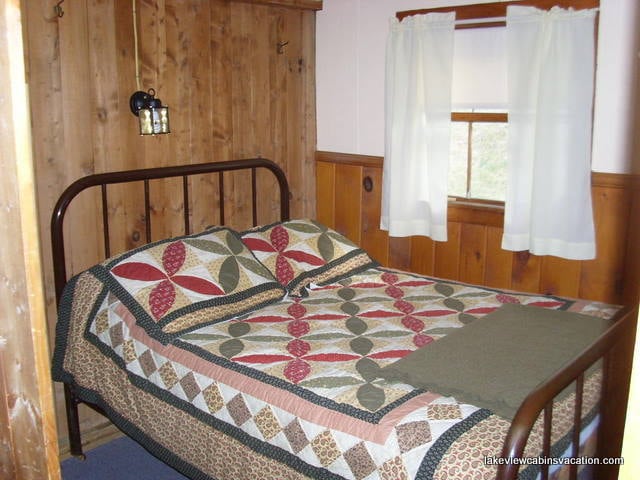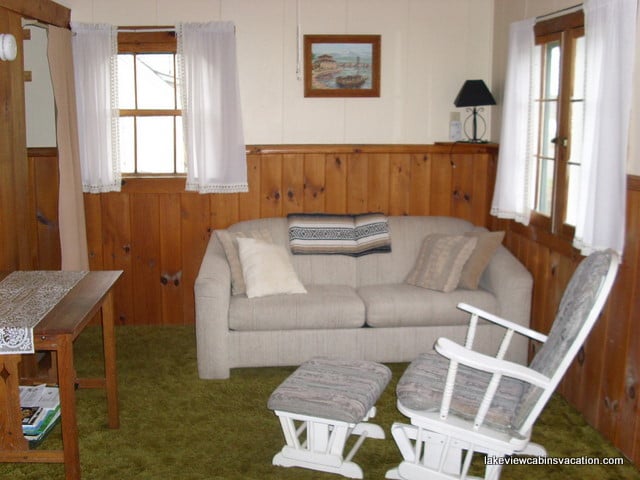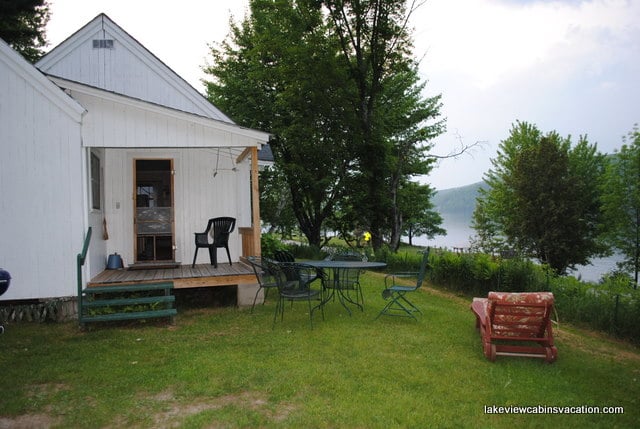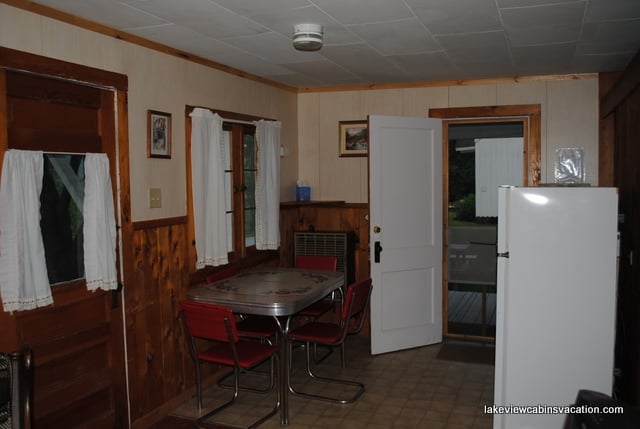 Cabins 1-6 are two bedroom cabins. Each cabin has a porch overlooking the lake, equipped with a charcoal grill and picnic table. All cabins have full kitchens with stove, full size refrigerators, dishes, living room and bathroom. Beds are all made, all you need to bring are towels.
Cabins 1,2,3,4 have two bedrooms with a full size bed in each room and couch/chair in the living room area, kitchen and bathroom.
Cabins 5 & 6 have a double bed in one bedroom, two twin beds in the other bedroom, couch/chair in living room, kitchen and bathroom.